End User License Agreement
eSign with Lawpath
1st document free
Under 10 minutes
Last updated March 23, 2021
Suitable for all Australian states and territories
An End User License Agreement is a legal contract between you, the developer or publisher of a software, and the end user of that software. Customisable and ready to use in under 10 minutes.
Get 1st document free
Document Overview
It is important to clearly set out the rights and limitations of the user regarding your software. An End User License Agreement sets out the prohibited boundaries of uses, and also states the instances where liability will be limited and when the user would indemnify you against any loss or liability.
Use this End User License Agreement if:
You developed software or are selling software, and offering it for download and use.
What does the End User License Agreement cover?
License grant;
Limitations on use;
Limitations on transfer;
Limitations on derived work;
Limitations on alteration;
Limitations on copying;
Warranties and exclusions;
Limitation of liability and remedies;
Licensee indemnity; and
Termination
Other names for End User License Agreement include:
EULA;
End User Licence Contract; and
End User Agreeement.
What's the difference between an End User License Agreement and Terms and Conditions?
A End User License Agreement (EULA) is generally used for software apps, the licence allowing users to work with your software under the terms of use.
Terms and Conditions is what manages the user's behaviour when utilising the website or app service, placing restrictions on the types of behaviour displayed when on the service.
I am developing an app. Will I need an End User License Agreement?
Yes. Usually if the app is developed with a single platform such as Apple, then their end of user license agreement (if you see fit) would be applied to your app. However, if your app is developed for multiple platforms it is recommended to have a personalised App EULA. This will protect developers from potential harm.
How can I ensure that my EULA is legally binding?
EULAs are legally binding when the terms and content of the agreement are displayed to the user, only permitting usage of the service or product after an agreement is formed. This usually occurs when the user clicks 'Agree' to proceed on the software. To ensure that your EULA is legally binding, do not provide the service and product to the user without them agreeing to the EULA contract.
What are my rights if someone breaks the terms of my EULA?
If your EULA is authorised by law, you are entitled to hold that user liable to breach of terms and contract.
Does a End User License Agreement Protect the rights of my consumer?
The End User License Agreement can protect consumer rights when the terms are legally binding. You must ensure that your terms are within legal proximities of the federal law. Further consultation with legal professionals is advised.
Other documents you may need:
Document Reviews
No reviews available.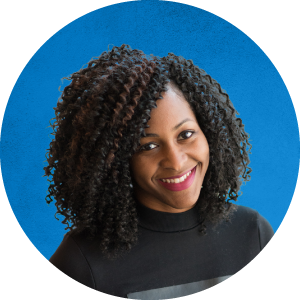 Not sure what you need? Call and speak to one of our consultants on
1800 529 728
How it works
Follow the steps below and you'll have your ready-to-use document in no time.
Step 1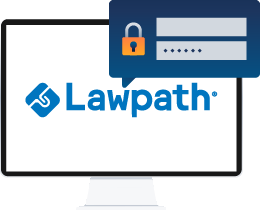 Set up a free Lawpath account
Step 2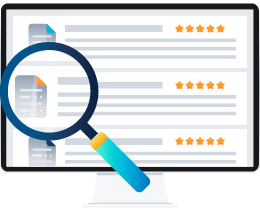 Search and find the document you need from our list
Step 3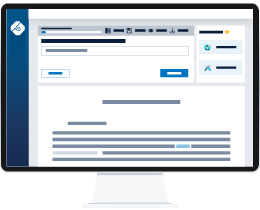 Follow the prompts and fill in all the relevant details
Step 4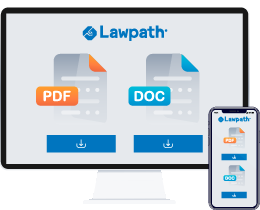 Download your document in ready-to-use PDF or Docx* format. Access from any device, at anytime.
A giant library of template documents combined with a legal marketplace make this a must have for any small business owner.
Create and access documents anytime, anywhere by signing up to our monthly or annual subscription plan
Sign up now