The relationship between an employer and employee is fundamentally contractual. All employees should be employed under employment agreements, however employees will still be subject to the entitlements outlined in the National Employment Standards (NES). The benefit of using an individualised employment agreement is that you can set out terms not covered by national law. These include terms relating to confidentiality, notice periods and incentives.
An employment agreement can be simple or detailed depending on the needs of your business. What works for you depends on:
The nature of your business
How many staff you employ
The role you're hiring for
Your staff turnover rate
Despite this, all employees should be given a formal written employment agreement that clearly states the rights and duties of each party.
Is a written employment contract necessary?
It's important to understand that even if you don't use an employment contract, a contractual relationship will still exist. In addition to setting out the rights and duties between an employer and an employee, an employment agreement can also help avoid disputes further down the track. Although all employees always have some form of employment contract with their employer (set out by national laws), a formal agreement helps avoid disputes down the line.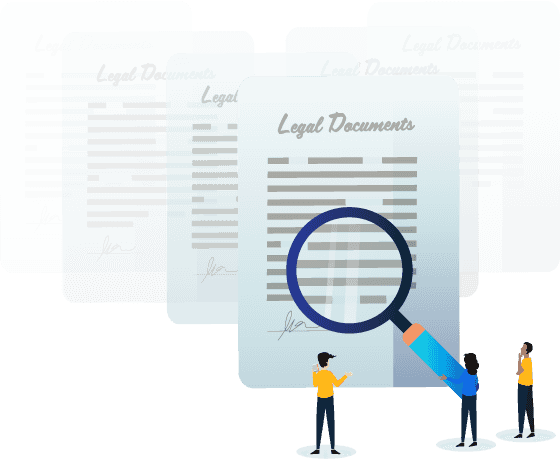 Get your full time employment agreement now for free.
Hire your employees and protect your business with our full time employment agreement.
Using the right documents when hiring
When hiring employees, there's a number of documents that will help ensure recruiting new members to your team is a smooth process. Formalising each step of the hiring process will make it easier to run and protect your business long-term.
1. Letter of offer
When you decide to hire someone for a role, it's best practice to formalise this offer in writing. This letter should inform the candidate that they've been successful in applying for the role, confirm the title of the role and their start date. A formal letter of offer should compliment the employment agreement which follows.
2. Employment Agreement
Along with your letter of offer, your employment agreement should include:
The full name and address of the new employee
The employer's name and office address (where the employee will work)
The role they will work in
An outline of their duties
Remuneration and superannuation contributions
Any other inclusions or incentives (e.g. bonuses, allowances and also other fringe benefits)
Confidentiality/ NDA clause
Length of the probation period
Performance and salary reviews
Grounds for termination such as poor performance or misconduct
Restraint of trade clause (if applicable)
Date of the agreement
Signature of the employer
Request for signature of employee
3. Workplace policies
Part of running a safe and productive workplace is having policies in place to manage this. Not having policies in place may lead to miscommunication and confusion amongst your employees about what is expected. Policies can also help you deal with workplace issues and significantly reduce legal risk. You should provide new employees with copies of your workplace policies when they start the job. Some of the most important policies you should have include:
Conclusion
Employment agreements can save your business confusion, time and money in setting out your terms clearly. Employees tend to perform best when they know what is expected of their role and when they understand what their obligations on the job are. Further, by making clear what you expect of your employees, you'll also be protecting your business in the event that the employment relationship comes to an end.