Service Level Agreement
eSign with Lawpath
1st document free
Under 15 minutes
Last updated September 21, 2021
Suitable for all Australian states and territories
A Service Level Agreement can help you as the Provider or the Client by setting out general terms governing the services provided by the Provider. Customisable and ready to use in under 15 minutes.
Get 1st document free
Document Overview
A Service Level Agreement (SLA) is a general outline of the scope of the services, and helps you and the other party understand the professional relationship clearly. This can help prevent disputes from arising due to miscommunications.
Use this Service Level Agreement if:
You are providing services to another party; or
You are receiving services from another party.
What does the Service Level Agreement cover?
Details of Provider and Client;
Goals, performance levels and objectives of the agreement;
Review of agreement;
Service Management;
Third party vendors; and
General terms
Other names for Service Level Agreement include:
Service Level Contract
Level of Service Agreement
What's the difference between a service level agreement and terms and conditions?
A Service Level Agreement is a general outline of the scope of the services, service performance, and helps you and the other party understand the professional relationship clearly. Terms and conditions are rules that a user must abide to in order to use a service. Unlike a service legal agreement, terms and conditions are an agreement whereas a service legal agreement is an understanding of a professional relationship between the parties involved.
What can I do if my Service Level Agreement has been breached?
A Service Level Agreement forms a legally binding contract and comes with all the remedies for a breach of contract. Examples of some remedies for breach of contract include; award of damages, specific performance, rescission and restitution. The best way to seek damages for a breach in contract would be to consult a lawyer in order to find the most effective avenue for you to pursue, ensuring that a satisfactory outcome is achieved for you or your business.
Is it true that Service Level Agreements only benefit the customer?
This is not the case. Service Level Agreements provide safety and clarity for both the consumer and the business providing the consumer/ business with their product or service. They provide clarity in the fact that no matter what circumstances may arise, the performance of the customer or provider will not change due to possible unknown circumstances that may possibly affect the provider or purchaser. This agreement also ensures that the conduct between the parties will continue, as the agreement can track performance as well as satisfaction between the two parties.
This agreement provides the ability to track progress and a method to ensure that it is not slowed between both parties. For example, the provider can complain if the payments are not made on time and the receiving party can complain if the services are provided late or are not up to the standards that were promised.
Is a Service Level Agreement transferable?
Yes, Service Level Agreements are transferable. Most transfers occur when companies are being merged with another company. Service legal agreements granted by one company do not automatically transfer to a new owner of that company, in the instance of an acquisition for example. If your Service Level Agreement provider has merged with another company, it is likely you will need to renegotiate the terms of the agreement you had previously come to an agreement with before the takeover.
5 tips for selecting metrics for a Service Level Agreement
Service Level Agreements are utilised in many of the popular services that millions of users use daily, such as Amazon. These agreements are set out to ensure that customer satisfaction and retention is maintained. In order to choose effective metrics for a Service Level Agreement, make sure to consider what elements of your business/industry are the most important to your consumers and utilise it in order to make an appealing agreement that will retain customers.
1. Make sure your metric is simple and easily accessible.
The more simple it is for both the users and the ones who manage this date, the easier it will be to improve the agreement as well as retain the customer, as simplicity is a lot more appealing as opposed to an information overload.
2. Choose realistic metrics
Realistic metrics motivate both the company and the customers. The more realistic they are, the easier they are to maintain and implement for the various range of customers your business may encounter.
3. Choose easily quantifiable metrics
When analysing difficult metrics, it can be extremely hard to improve upon how they are being implemented. The employment of an already existing metric system that can help track your metrics for you will save large amounts of time and make it easier to improve upon the previous metrics that were potentially not as effective as the ones you plan to implement.
4. Set reasonable goals
If you are a new business, do not expect too much immediately from the metrics as nothing can be perfect from first instance. If you already have metrics in place, set out goals that are better than what you are doing currently, but also goals that can be achieved. This will encourage maximum productivity and motivate the improvement of metrics.
5. Ensure that customer satisfaction is the main priority
Although the seemingly obviousness of the metrics themselves being at peak performance are important, the satisfaction of the customer should come before a metric system that may not be beneficial to the customer base. Ensure all systems that will be put in place will highlight what customers previously enjoyed and emphasise its importance, whilst also trying to improve and make it better.
Neglecting this could potentially lead to a large loss of clients/ customers so make sure that metrics are created to make the experience better for the customers as well as the business.
Other documents you may need:
Further information
Document Reviews
No reviews available.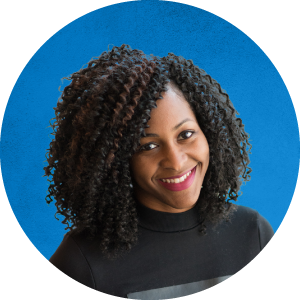 Not sure what you need? Call and speak to one of our consultants on
1800 529 728
How it works
Follow the steps below and you'll have your ready-to-use document in no time.
Step 1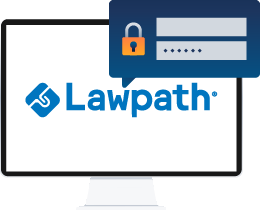 Set up a free Lawpath account
Step 2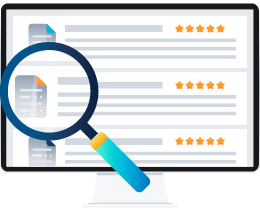 Search and find the document you need from our list
Step 3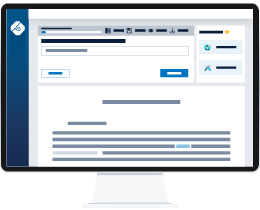 Follow the prompts and fill in all the relevant details
Step 4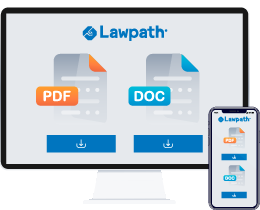 Download your document in ready-to-use PDF or Docx* format. Access from any device, at anytime.
A giant library of template documents combined with a legal marketplace make this a must have for any small business owner.
Create and access documents anytime, anywhere by signing up to our monthly or annual subscription plan
Sign up now