Subcontractor Agreement
eSign with Lawpath
1st document free
Under 15 minutes
Last updated November 5, 2021
Suitable for all Australian states and territories
A Sub-Contractor Agreement allows you, as a contractor, to contract with a sub-contractor. Customisable and ready to use in under 15 minutes.
Get 1st document free
Document Overview
A Sub-Contractor Agreement, is a legal document that you can use to set out the terms and conditions between a contractor and sub-contractor for the provision of services. If you are contracted, a sub-contractor or are engaging another party to be a sub-contractor, you need to set out the terms and conditions of the relationship clearly.  
Use this Sub-Contractor Agreement if:
You would like to engage a sub-contractor; or
You would like to offer sub-contracting services to another entity.
What does the Sub-Contractor Agreement cover?
Term of the Agreement;
Fees and payment details;
Indemnification;
Obligations of sub-contractor;
Service ordering;
Reporting;
Performance;
Termination;
Warranties and disclaimers;
Maintenance and support; and
Dispute resolution. 
Other names for Sub-Contractor Agreement include:
Independent Contractor Agreement; and
Sub-Contractor Contract.
What's the difference between a Sub-Contractor Agreement and a contractor agreement?
A Sub-Contractor Agreement, is a legal document that you can use to set out the terms and conditions between a contractor and sub-contractor for the provision of services. A Sub-contractor Agreement clearly sets out the terms and conditions of the relationship.
A Contractor Agreement (Individual) allows you to hire a contractor that is an individual (ie. not a registered company). The Independent Contractor Agreement also sets out the important legal terms, such as clauses on IP, confidentiality, warranties and Indemnities and more. Utilising independent contractors is a very effective avenue for business' and companies that want to tap into specialised individuals that might not otherwise be available or affordable.
Is a Sub-Contractor Agreement legally binding?
A subcontractor agreement is legally binding between the two parties when 'consideration' is given by at least one of those parties (such as a payment of money or service delivery), and both parties intend for the contract to be legally binding, often determined by the parties signature.
What are the requirements of a Sub-Contractor?
Subcontractors are self-employed individuals or companies that work on a part of a contract between a primary contractor and a client. To legally operate as a subcontractor in Australia you will need to register for a Tax File Number (TFN), Australian Business Number (ABN) and in certain circumstances you will need to register for Goods and Services Tax (GST).
What are the best negotiation tips with Sub-Contractor?
It is important for a subcontractor (Sub) to understand their contractual rights and have them in writing to ensure both parties have an "even playing field". A Sub has a right to negotiate any contract before signing, and both parties must agree to any changes and record them in the contract they sign.
Negotiating does not come naturally to most people but with careful preparation and basic understanding of what makes a workable contract, you will be better placed to negotiate a contract that works for you.
Prepare
Good preparation is essential for successful negotiation. It will give you more confidence to negotiate and improve your chances of getting an outcome that works for you. Learn about the hirer's business before you begin negotiations. Their website, if they have one, is a good place to start. What does the hirer produce? Who is their market? What are their strengths and weaknesses? But most of all, make sure you have a clear idea of what you want from the contract.
Be professional
Be mindful of the way you present yourself and your business during negotiations and be respectful towards the hirer. Being business-like in your approach helps to build and maintain good business relationships. It will also help you and the hirer address potential problems before they arise.
Understand your rights
Independent contracting arrangements are governed by commercial and contract law, not by employment law. This means that you and the hirer are free to choose the terms of your contract within the limits of the law. However, a court may be able to set aside a contract if it is considered to be 'harsh' or 'unfair'. See Sections 5 and 7 of this guide for more information.
Get advice
Get advice before you sign a contract if you are unsure about the meaning of any terms or what you're agreeing to. If necessary, get advice from your business adviser, union, professional association or lawyer before negotiating or signing. A lawyer can also review your contract to make sure it is legally enforceable.
Other documents you may need:
Subcontractor Agreement
Document Reviews
No reviews available.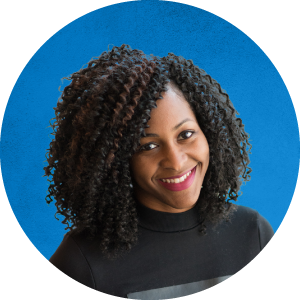 Not sure what you need? Call and speak to one of our consultants on
1800 529 728
How it works
Follow the steps below and you'll have your ready-to-use document in no time.
Step 1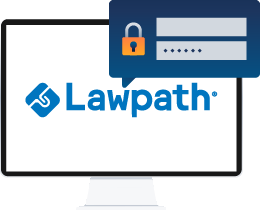 Set up a free Lawpath account
Step 2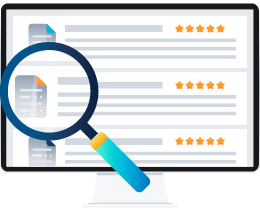 Search and find the document you need from our list
Step 3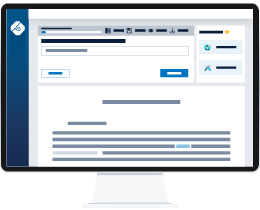 Follow the prompts and fill in all the relevant details
Step 4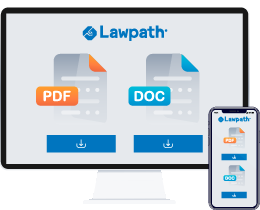 Download your document in ready-to-use PDF or Docx* format. Access from any device, at anytime.
A giant library of template documents combined with a legal marketplace make this a must have for any small business owner.
Create and access documents anytime, anywhere by signing up to our monthly or annual subscription plan
Sign up now