Legal Issues Youtubers Should Be Aware Of
Legal Issues Youtubers Should Be Aware Of
While making Youtube videos can be fun, you could be exposing yourself to legal risks. Make sure you're aware of the legal issues Youtubers should know.
Reading Time:
4
minutes
Becoming a Youtuber can be lots of fun. You can vlog your travels, make reaction videos or produce educational content in creative and engaging ways. As you connect with like-minded people and gain more followers, you may even be able to support yourself by monetizing your content. If you are a business owner, having a Youtube channel could also be a good way to promote your business. If you're thinking of becoming a Youtuber however, it's crucial for you to understand legal issues that could arise from making content on Youtube. You could expose yourself to legal action if you're not careful. So, here are some legal issues Youtubers should be mindful of.
1. Copyright infringement
Your Youtube videos could be rife with copyrighted materials. Say you take snippets from a movie for a reaction or film analysis videos. Or you use a hit song as the background music for your video. Or maybe you want to make a cover of a song or dance routine. In all of these cases, if you haven't received permission from the copyright owner to use their material, you are likely infringing copyright.
Therefore, you should always make sure you receive consent from the copyright owners or obtain a license before you use them in your video. There are also certain exceptions under the Copyright Act which may allow you to use copyrighted material, such as the fair dealing exception. However, if you don't gain consent or no exceptions apply, Youtube could take down your video if the copyright owner complains.
2. Privacy
Vlogging (video blogging) is a popular format on Youtube. Basically, it involves filming events of your day and providing commentary on it. You could be filming your daily life or your travel adventures, maybe showing the audience your friends or people's home. If you want to make these kinds of videos, you have to be careful that you're not breaching privacy laws.
Generally in Australia, you're allowed to film in public places. You don't have to ask every person within a public place whether you can film them. However, you should obtain people's consent if you are on private property. Additionally, under the Crimes Act 1900 (NSW), you will be committing an offence if you film people engaged in "private acts" without the person's consent. Private acts include:
Being in a state of undress
Using the toilet, showering or bathing
Engaged in a sexual act of kind not ordinary done in public, or
Engaged in any other likely activity
You should also be careful to not publish other people's personal information without their permission. You could accidentally film their car number plate, their home address or other identifying information. According to Youtube's privacy policy, if you've disclosed a person's private information without their permission, Youtube could remove your content.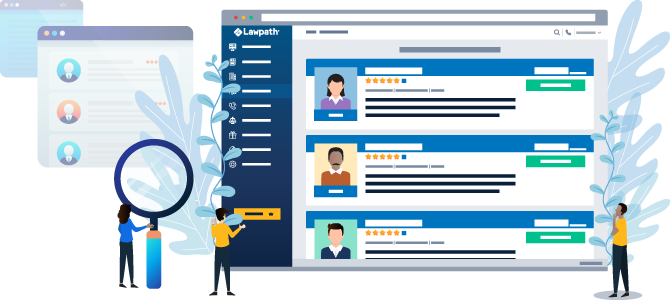 Find your perfect lawyer now
Get a fixed-fee quote from Australia's largest lawyer marketplace
3. Defamatory
One way to get attention on Youtube is to say or do something controversial. The more provocative something is, the more likely it is to grab people's attention. From pulling pranks to giving controversial opinions on political or celebrity figures, Youtube is abundant with such content. While you may wish to make sensational content, be careful that you're not defaming anyone by doing so as you could be sued. For example, in 2017 Clive Palmer threatened to sue the Youtuber Jordan Shanks for calling him a "dense humpty dumpty" and "Fatty McF***Head" in a Youtube video, among other colourful language.
Content will be defamatory if it damages a person's reputation by causing the person to be:
Shunned or avoided; and/or
Subject to hatred, contempt or ridicule by members of the public.
Youtube also has a harassment and cyberbullying policy, which could lead to your video being taken down if you violate it. Youtube lists the following as violating content:
Features prolonged name calling or malicious insults (such as racial slurs) based on their intrinsic attributes
Uploaded with the intent to shame, deceive or insult a minor
Incites others to harass or threaten individuals on or off YouTube
If you do intend to publish material that could be defamatory, make sure you have a good defence to defamation. Some of these defences include justification, honest opinion and triviality.
Youtube also provides some exceptions, including:
Debates related to high-profile officials or leaders
Scripted performances
Harassment education or awareness
4. Misleading and deceptive conduct
If you're getting popular on Youtube, companies may ask you to sponsor their products. If they do, you must ensure that when you advertise these products, you don't mislead or deceive your viewers. You could be doing this by not disclosing that you've been paid to promote the product in your video. If you're providing a review on the product, you also should not inflate your opinion on the product but rather, give an impartial and honest opinion on it.
The Australian Association of National Advertisers has published guidelines regarding advertising products on social media. The recommend to:
Be upfront: be transparent and disclose paid promotions upfront, and ensure that the disclosure is easy to understand
Placement: Make sure the disclosure is easy to see or hear in the video.
Context: ensure it's easy for viewers to distinguish when you're advertising and when it's your usual content on the video. Particularly in a vlogging format, it may be easy to integrate the promotion into the video so that it's not obvious that you're promoting a product. Make it clear when you're advertising.
5. Trademark
You may consider trademarking your channel name or logo if you're becoming popular. This will allow you to claim trademark infringement against people who use your brand without your permission. This will be particularly useful if you're planning to create merchandise related to your channel.
Conclusion
Becoming a Youtuber is a great way to share your passions, entertain others and educate people. If you are a Youtuber or planning to become one, you should keep in mind these legal issues Youtubers need to know. You can minimize legal risks and keep making videos with a peace of mind.
Don't know where to start?
Contact a Lawpath consultant on 1800 529 728 to learn more about customising legal documents and obtaining a fixed-fee quote from Australia's largest legal marketplace.
Author
Diana Lee
Diana is a Legal Tech Intern at Lawpath, working as part of the Content Team. She is currently in her final year of a combined Bachelor of Arts and Bachelor of Laws degree at the University of New South Wales. She is interested in media law, intellectual property law and the intersection between technology and law.